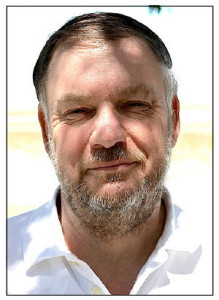 Mark Woodward of the Redding Stamp Club won the Grand Award at NOVAPEX 2015 in March for his exhibit, The ½p Machin of Great Britain. He also won the Best Exhibit by a Club Member and the Council's Holmsten Award.
Congratulations Mark!
The Holmsten Award was created by the Council in 2009 to honor the memory of one of the most active and ardent supporters of local philatelic shows in Northern California. The award is a permanent plaque with the recipient's name and their stamp club and year awarded. The winner can display the plaque at their stamp club meetings until the next winner is announced. Each year the Council designates one of the local philatelic shows in the Council area as the site of the Holmsten Award competition.  The award is given to the highest scoring exhibit displayed by a Council member at the designated show.