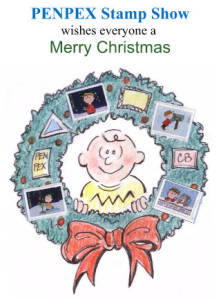 Here is a list of activities and ideas for other clubs that are part of the Sequoia Stamp Club in Redwood City.  They are in the Member's Handbook.
1. Live Auctions: We have auctions approximately every 4th meeting. Members can place stamps or related items on sale in the auctions with no minimum bid (except face value.) All members can bid on auction items. Each seller can place one bid on their item if they feel that the item is selling below its value. If their bid remains the highest, they will receive the item back at no charge. If the item sells, the club receives 10% of the sale price.
2. Silent Auctions: Member items are placed on sale in the back of the room at every meeting where there is not an auction. Members can place bids on the bid sheet with their member number. The silent auction closes approximately 5 minutes after that day's program. The person with the last bid gets the item. Members can place stamps or related items on sale in the silent auctions with a minimum bid. If the item sells, the club receives 10% of the sale price.
3. Kiloware Sales: The club purchases stamps on paper or collections from stamp organizations. The stamps are then offered to the club members for sale.
4. Circuit Books: Circuit books contain stamps for sale that are assembled by club members. Books can be checked out at every meeting.
5. Member Raffle: At every meeting member's names are drawn to receive a $10 or $5 voucher that can be used toward purchase of stamps from the club circuit books. Members must be present to win.
6. Reference Material: Current Scott catalogs, other clubs' newsletters, and reference material can be signed out at every meeting from the Librarian.
7. "Stamps R Us" the SSC innovative Youth Program.
8. Newsletter: The Sequoia Chatter is published and mailed to members every odd month.
9. PENPEX Stamp Show: The Sequoia Stamp Club and Peninsula Stamp Club organize and run the annual free PENPEX Stamp Show which is held the first weekend in December at the Redwood City Community Activity Center.
10. Summer Picnic: On a sunny summer weekend, a member and family social potluck picnic is held.
11. SSC Constitution and By-Laws. The Handbook and its associated annual Yearbook of activities help build a true philatelic community among members. The Handbook contains a number of historic photos linking present activities to those of the past. The Yearbook recaps the activities and accomplishments of the previous year. Over time, these become an invaluable source for understanding the history of the Sequoia Stamp Club. If your Club/Society does not do this, or (heaven forbid) does not publish a newsletter to members, your group is missing a wonderful opportunity to build your membership.