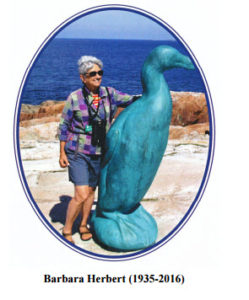 Three incidents in the past few months have put a new focus on my philately. All are about older collections, collections that have been passed from the hands of the original collector to other collectors who are still older than the youth generation of today. There is much to be noted.
My aunt, the one who got me started collecting 60 years ago, is in poor health in Eugene, Oregon, and I have her collection as the only one who was interested. Sad. As I went through her collection, the pages and folders brought smiles and misty eyes. Smiles for the memories and for the things my aunt had put away. Tears for the memories and for the fact that I had never gone through her albums with her, never gotten to hear the excitement she had about certain items. There were envelopes with her kids' names on them and one or two with mine or my sister's. There were family photos interspersed, put there by my cousin who sorted things into boxes. These brought more smiles and misty eyes.
The other collection was shown to me by a man who had his father's collection that had sat for many years well protected, but in a garage. The son assumed that the father was moving stamps from old albums and folders to a new set of worldwide albums from the 80's. There were smiles and tears there too, and he recognized that in some things he wanted to keep. The father never got the transfer completed, but it was clear he enjoyed his stamps and cared for them, but he never got the reorganization of his beloved stamps done.
The third collection was Barbara Herbert's, the CNCPS Vice-President who died in March. A friend bought part of it. We knew Barbara as enthusiastic, careful, caring and cheerful, but from buying her New Guinea, Brad Fritts also learned that she was studious, knowledgeable, meticulous and curious. He appreciated her more after seeing how and how excitedly she collected.
These three incidents show the essence of the hobby — the smiles, the happy hours organizing and the joy of searching, of finding and of mounting of each stamp. It is not the monetary value that is the value; it is the enthusiasm. My aunt sent me FDCs of US stamps with personal notes. What pre-teen kid didn't like getting his own mail
Her messages were about how neat the new stamp was or how interesting the subject. It was decades later that I realized she had only seen a black-and-white newsprint in the preissue publicity. How bright and colorful the stamp she knew not, but I grew bright and colorful and interested in the stamps from her notes.
Both of the general collections contained FDCs, sparsely filled album pages except for German inflation issues and US mint stamps. These are philatelic items we do not monetarily value now. My aunt's also included post cards I had sent her and my uncle from South America fifty years ago and even more recently. There were other post cards from other relatives and a few things I imagined her mother, my grandmother, helped her save. Barbara's included write-ups, articles and covers, which do have monetarily value now. Hers and my aunt's went to people who value stamp collecting.
We know the joy this older generation felt. We know the fun and excitement of collecting, and even if this joy is well protected in bins, in closets or in garages, we share our enthusiasm with others through stamp clubs and stamp shows. We will share it with even more others – younger and enthusiastic. Just give us the opportunity.