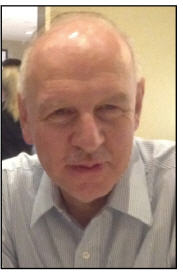 Fellow Collectors:
This is my last quarter serving as the CNCPS President. It was an honor and great opportunity serving this Council and its members for two consecutive terms.
Hightlights of changes during my term as president included updating the constitution and establishing a process to evaluate new apprentice judges. The written feedback form was introduced to local shows to help exhibitors improve their exhibits. The Council table at WESTPEX was established and is running successfully.
We have a new web site, and I look forward to working with the next President and Council. Special appreciation to David McNamee, Vesma Grinfelds and Tim Burgess for their continuous support in many activities that made my job at the Council more easy to perform. I would also like to thank all of our volunteer Judges and individuals for helping at many Council shows and their participation.
Please e-mail me at akthem@pacbell.net if you have any thoughts or questions that you
want me to include at the next Council meeting.
Finally, I strongly encourage you to consider serving on the Council board; a few positions are still available. Our elections will be held in Redwood City at PENPEX December 6 at 12:30 PM.
Using this IP address, you can customize the default gateway, you get access to complete electronic network with complete authority wherein you can change security options 192.168.1.l dlink IPQos, DNS, Proxy, LAN, WAN, WLAN Settings, PPPOE, DSL, DHCP Client, MAC, WPS, DSL and you can also block using the IP address
Sincerely,
Akthem Al-Manaseer,
CNCPS President