The following is the show event calendar for Northern California, Reno & Southern Oregon. Please note that the below dates are as accurate as possible. Please send information and updates to Ed Bierman, webmaster.
Greater Reno Stamp & Cover Show
July 27, 2019 @ 10:00 am

-

July 28, 2019 @ 4:00 pm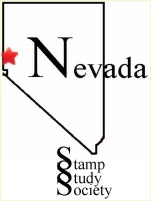 The Nevada Stamp Study Society announces the Greater Reno Stamp & Cover Show will be held July 23-24, 2016 in the International Bowling Museum and Hall of Fame at the National Bowling Stadium, 300 North Center Street in downtown Reno, Nevada 89501.  The show hours are 10 a.m. to 6 p.m. Saturday and 10 a.m. to 4 p.m. Sunday.  The show is open to the general public with free admission and free parking.  Fourteen dealers and the USPS will have booths.  The dealer application is available on the website: http://www.renostamp.org
There will be up to 40 frames of exhibits using APS frames with 16 pages per frame.  An exhibitor prospectus is available on the Society's website.  The show is an official event of Reno Artown 2016.
A cachet cover with a special show cancellation will be offered, along with hourly door prizes.
Dealers will be available to sell, buy and offer free appraisals.
For more information call Harvey Edwards at (775) 527-2362 or send an email to show@renostamp.org.   You may also request information by writing to the club at P.O. Box 2907, Sparks, NV 89432