The following is the show event calendar for Northern California, Reno & Southern Oregon. Please note that the below dates are as accurate as possible. Please send information and updates to Ed Bierman, webmaster.
WINEPEX
October 4 @ 10:00 am

-

October 6 @ 3:00 pm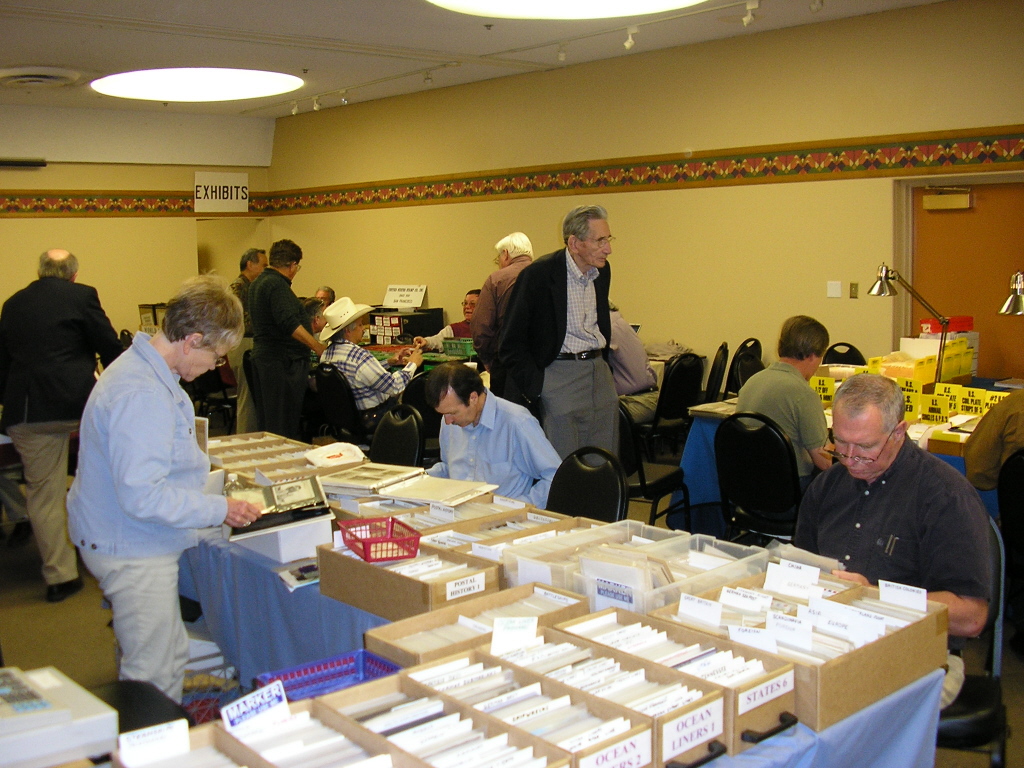 The annual stamp show of the Redwood Empire Collectors Club.
Exhibiting: In 1994 we held our first annual RECC show in San Rafael. Our "claim to philatelic fame" is that we only accept single frame exhibits at WINEPEX. Because we have always encouraged exhibits from members, many have honed their single frame skills and gone on to exhibit in national APS shows and Washington 2006, winning Golds, and Grands. More advanced exhibitors help new collectors create or improve their exhibits.
Show is open:
Friday and Saturday: 10 a.m.–5 p.m.
Sunday: 10 a.m.–3 p.m.
The Redwood Empire Collectors Club held its first meeting in January 1991 and has met on a regular basis since. Meetings are held monthly except for a summer barbecue, a Christmas event, and our October WINEPEX show.
There are currently about 20 active members, all of whom could be termed, ardent philatelists. Although we meet in Petaluma, our members come from all over the Bay Area. Meetings normally include dinner, a short business meeting, and a speaker. Since 1991 we have had over 150 philatelic presentations – everything from "District of Columbia Early Postmarks" to the "First Issue of Austria." We prefer this approach to perusing circuit books.
Admission and parking are free. There will be free stamps for kids and daily door prize drawings.
For more information call Kurt Schau at (707) 347-6343  or via e-mail