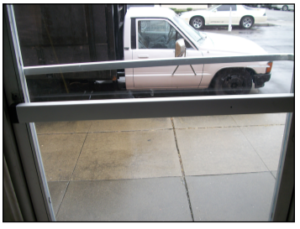 A new Safety Committee has been formed by Roy Teixeira (Chair), Ed Jarvis and David McNamee to address critical safety issues with the building housing the WPL. The Safety Committee has solicited WPL supporters for funds to accomplish specific site improvements that enhance the safety of volunteer staff, visitors and the philatelic literature collection.
Among the first actions was to press the Board to acquire adequate insurance to cover the liabilities and risks of owning its own premises. Funds were raised to hire an electrical contractor to audit the complex circuits and repair as necessary, upgrade the lighting where required and install lighted EXIT signs.
Safety push-bars were added to the two glass doors to conform to standard building codes. These first efforts were high on the list of safety and security projects.
Future projects include a better security fence and gates for the parking area. Also, there are items that are clogging the aisles between the stacks still left over from our move to the building from Sunnyvale; these represent a safety issue for emergency egress.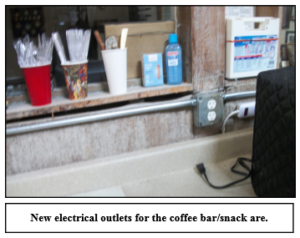 Ed and Judy Jarvis have contributed a microwave, coffee maker, and cabinets for the coffee bar/snack area. Roy Teixeira has spent countless hours cleaning up the inside and outside, painting and working with the various contractors. On behalf of all members, we owe a big "Thank You" to Ed, Judy and Roy.
These projects may seem dull when reading about them, but if you come down to Redwood City for a visit to WPL, you will see that we are beginning to look like a real library: clean, lighted, safe, and organized with study tables and WiFi access — all the "mod cons" as they say (modern conveniences).