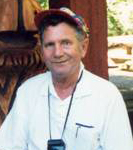 The Council in 2009 created the Leonard Holmsten Award to honor the memory of one of the most active and ardent supporters of local philatelic shows in Northern California. The award is a permanent plaque with the recipient's name and their stamp club and year awarded.
The winner can display the plaque at their stamp club meetings until the next winner is announced. Each year the Council designates one of the local philatelic shows in the Council area as the site of the Holmsten Award competition.  The award is given to the highest scoring exhibit displayed by a Council member at the designated show.
2009 – Jerry Kasper – Fresno Philatelic Society
2010 – William Barlow, Jr. – East Bay Collectors Club
2011 – William Barlow, Jr. – East Bay Collectors Club
2012 – Joe Ross – PENPEX
2013 – Terri Edwards – Greater Reno Stamp & Cover Show

2014 – Mark Woodward –  Redding Stamp Club

2015 – Steve Schumann – San Francisco Collectors Club

2016
2017 – Bradley Fritts – Southern Oregon Philatelic Society.